Courageous Champions Tommy Smith & John Carlos Inducted into Olympics Hall of Fame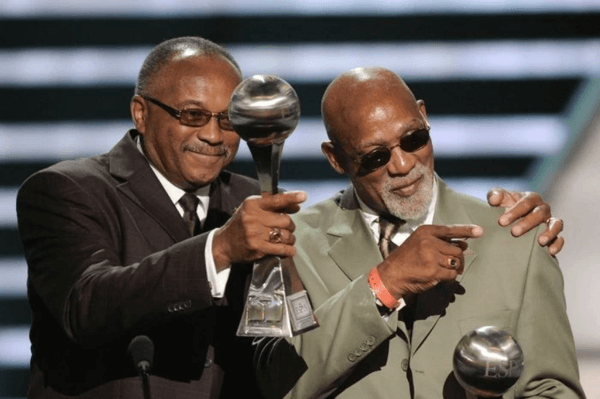 Decades before Colin Kaepernick took a knee and a year after Muhammad Ali was convicted for refusing to serve in the Vietnam War, Olympic Champion sprinters John Carlos and Tommy Smith carried out their courageous plan to bring attention to American racial injustices. It was during the 1968 Summer Olympics in Mexico City, as they stood before the world to receive their Olympic medals, when Carlos and Smith boldly raised black gloved fists as a salute to the empowerment of Black people. The oppressive treatment they received after their courageous act had tremendous impact on their families, social lives, and abilities to earn a living. Both men were stripped of the titles they'd just won and banned from competing. Since that time, their challenges and sufferings have been unimaginable, including Carlos's wife committing suicide after they divorced.
Now, 51 years later, Smith the gold medalist, and Carlos, who won silver, are being inducted into the Olympic and Paralympic Committee's Hall of Fame with fanfare and apologies. Images of two tall Black men standing even taller, fists raised as a rebuke to the evils of racism and discrimination, will be forever etched in the minds of people across the world. While the official recognition is grievously delayed, the world is prompted to remember when these men triumphed over fears to showcase a rare caliber of manhood and self-respect. Click below to learn more.
Click here to read the full article!