Senegalese Soccer Star Sadio Mane Asks "Why Would I Want 10 Ferrari's?"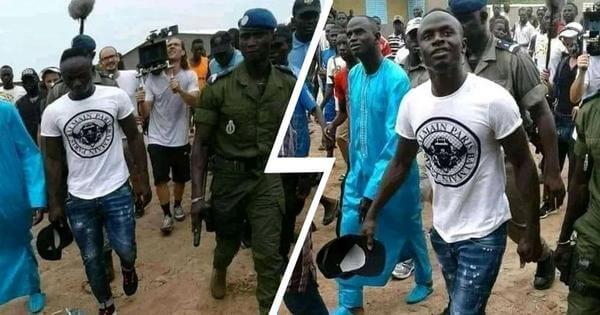 Soccer star Sadio Mane of Senegal has publicly pondered an extraordinary question: "Why would I want ten Ferraris, when I can help my people?" It's a simple, yet profoundly wise question that many in his tax-bracket rarely ask and answer publicly. But Mane remembers his people and the hard times they have suffered together. A lack of access to food and education left the majority of people in Bambali, his home village, without options for a better life. So Mane imagined himself better options. An international sensation considered one of the best players in soccer, Mane has the means – and motivation – to make a major difference in his community. Most significantly, he relishes the opportunity.
While Mane is a huge star back home, as he is on the world stage, people often say he is as humble and unassuming as he is skilled at his game. Demonstrating the difference one person can make, Mane's embodiment of mindful self-help is a shining example of the impact Black athletes around the globe can make in their origin communities. Click below to learn more and be inspired to shine your light, brightly—today and always.