Young Nigerian Is World's Highest Paid in the Field of Robotic Engineering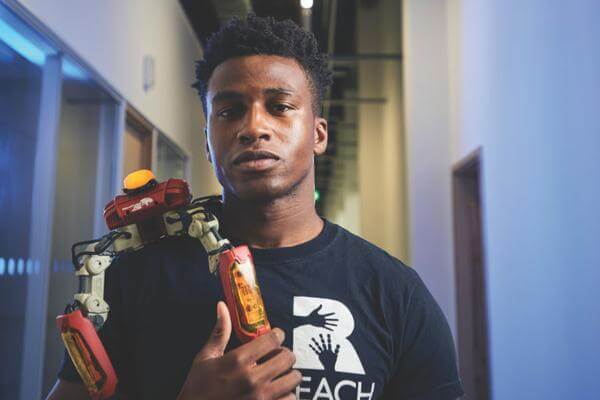 Silas Adekunle, the founder and CEO of Reach Robotics, recently signed a deal with Apple giving the software giant exclusive rights to market and sell his MekaMon, the world's first gaming robot. The deal makes him officially the world's highest-paid engineer in the field of robotics. Born in Lagos, Nigeria, Adekunle relocated to England as a teen. After graduating with a first class robotics degree from the University of the West of England, Adekunle founded his company in 2013.
Over the next four years he worked and gained experience. Adekunle was especially interested in helping young people learn STEM skills so they could take advantage of doors opening throughout the industry. His robotic gamer was born from that perspective. In 2017, at the age of 24, Adekunle sold 500 MekaMons, to the sweet tune of $7.5 million. The personalized battle-bots have the ability to show emotion, another first that keeps the unique invention in demand. Click below to learn more.